WE'RE ALL GOING TO DOMINICAN REPUBLIC!
Sailing from Miami
February 6-10, 2023
REGISTER HERE
WE'RE ALL GOING TO DOMINICAN REPUBLIC!
Sailing from Miami
February 6-10, 2023
REGISTER HERE
WE'RE ALL GOING TO DOMINICAN REPUBLIC!
Sailing from Miami
February 6-10, 2023
REGISTER HERE
Designed by Nurse Blake for nurses and nursing students to learn, share, interact and party!
Building the Ultimate Nursing Conference begins with an epic venue. What better place to bring nurses and nursing students together to learn, share, interact and party with each other than an amazing Royal Caribbean cruise ship?
Tired of boring CNE courses? ME TOO! That's why we're building customized & tailored courses that are fun, interactive, & engaging. You can attend as many (or as few) CNE courses as you'd like… this is your adventure!
Unlike most conferences, NurseCon at Sea includes the conference events & activities, parties, and continuing education, plus all the standard food, entertainment, and lodging on the ship, for one low price.
All aboard the elegant Norwegian Pearl
This elegant ship was recently updated to include incredible theaters, sun decks, gorgeous staterooms, and over 25 bars, clubs, and restaurants. Did we mention the full-service Starbucks onboard!?
Your adventure begins in the vibrant city of Miami. Soak up the sights and sounds of South Florida before setting sail with thousands of nurses on the recently updated Norwegian Pearl.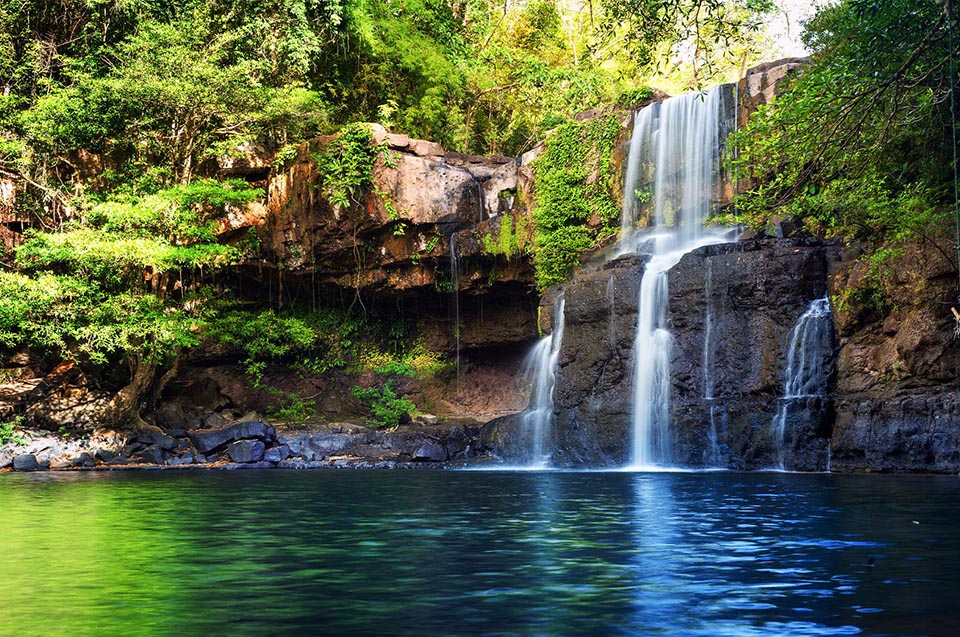 PUERTO PLATA, DOMINICAN REPUBLIC
After setting sail from South Florida, NurseCon at Sea will park at the brand new port in Puerto Plata, Dominican Republic where you can experience shopping, bars, and restaurants or go on an excursion adventure!
THE ULTIMATE NURSING CONFERENCE
DAY 1 | MON, FEB 6, 2023 | MIAMI, FL
DAY 2 | TUE, FEB 7, 2023 | INCREDIBLE DAY AT SEA
DAY 3 | WED, FEB 8, 2023 | PUERTO PLATA, DR
DAY 4 | THU, FEB 9, 2023 | FUN-FILLED DAY AT SEA
DAY 5 | FRI, FEB 10, 2023 | MIAMI, FL
NurseCon at Sea features original programming designed to bring nurses together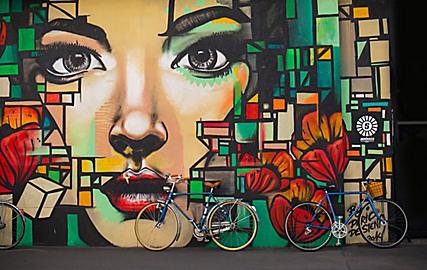 Miami Art Scene
Miami
Unleash your creative side with a jaunt through the Wynwood Art District.
Nurse Blake Live!
Experience
Hang out with Nurse Blake in the main theater for his show that has sold out venues across the country!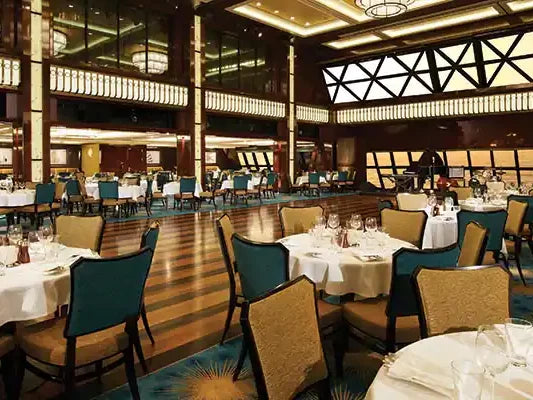 The Manhattan Room
Norwegian Breakaway
The Manhattan Room is where guests can enjoy specially curated modern and classic dishes made with the freshest ingredients.
Bayside market
Miami
Bayside Marketplace, across from the port, is a popular waterfront shopping spot for visitors.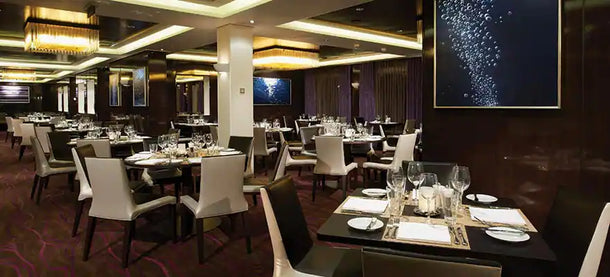 Taste
Norwegian Breakaway
Serving a wide variety of cuisine, Taste offers a stylish and contemporary atmosphere.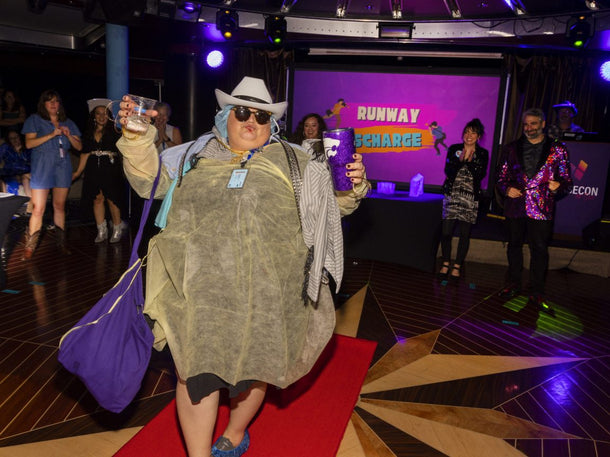 Ultimate Skills Check-Off
Experience
Join your fellow nurses on the floor of the arena for the ulimate game of game shows!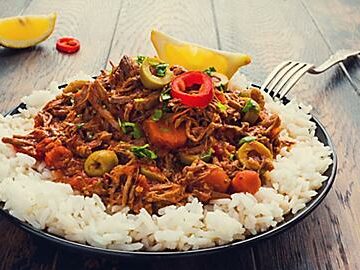 Cuban Food
Miami
Miami is an international culinary powerhouse. You can't miss the city's signature Cuban food.
Nurses Got Talent
Experience
Are you ready to see how talented your fellow nurses are? Get ready to see some stuff!
Shanghai's Noodle Bar
Norwegian Breakaway
Enjoy a complimentary Asian restaurant featuring freshly prepared noodles, delicious wok-fried dishes, authentic soups and more.
Campfire
Experience
Join us around the campfire for an intimate discussion about the realities of nursing.
Everglades National Park
Miami
Stay an extra day in Miami and experience the beauty and wildlife of Everglades National Park.
Savor
Norwegian Breakaway
Balancing classic favorites with unique new dishes, dining at Savor is a must.
EPIC Parties
Experience
NurseCon isn't over until it's all left on the dance floor! We're here to celebrate!
Garden Café
Norwegian Breakaway
Whatever you're craving, chances are you will find it at the Garden Café.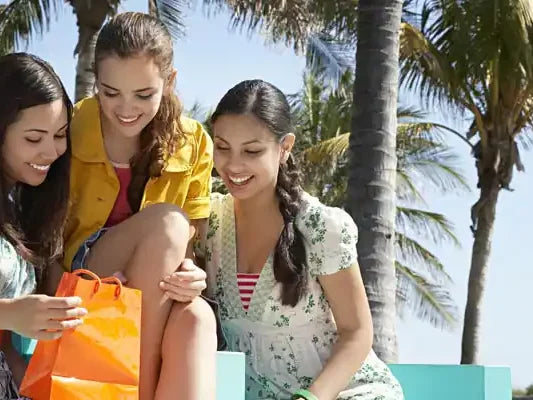 World-Class Shopping
Miami
Miami has some of the best shopping in the world, from luxury goods to unique art.
Drag Shows
Experience
Did you say Drag Shows!? We sure did! Watch our queens lip-sync for the crown.
Miami Brunch
Miami
You have to try Sunday Brunch on South Beach in one of the many outdoor restaurants.
O'Sheehan's Bar & Grill
Norwegian Breakaway
Dine on Irish pub classics while sipping your favorite draft beer, all in a casual atmosphere open 24 hours a day.
Ocean Blue
Norwegian Breakaway
Seafood is the star attraction here.
South Beach
Miami
Get your tan on and people watch at the world famous South Beach!
Theme Nights
Experience
Theme nights are the best! We'll have 4 of them on the ship.
Silent Disco
Experience
Lose your mind on the dance floor as you dance to music on your headphones from our dueling DJs.
Vizcaya Museum & Gardens
Miami
Visit the pristine gardens and beautiful villa museum in the historic Coconut Grove neighborhood of Miami.
Wasabi
Norwegian Breakaway
In the mood for sushi? Pull up a chair at this contemporary sushi and yakitori bar for some traditional Japanese culinary bites.
American Diner
Norwegian Breakaway
Experience a slice of Americana with every bite.
Sail Away Party
Experience
The epic Sail Away Party takes over the entire ship with DJs and dance floors.
Tulum Mayan Ruins
Cozumel
Experience the world famous, magnificent ruins of the walled city of Tulum, the only Mayan city built right on the blue Caribbean Sea!
Cagney's Steakhouse
Norwegian Breakaway
Premium cuts are the standard at our American steakhouse serving Certified Angus Beef®.
Mystical ChaakTun Cenotes and Maya Spiritual Cleanse
Cozumel
Your adventure takes you to a hidden underground world the Mayans called Chaak Tun–named for the Mayan god of rain–literally meaning "Chaak's Rain of Stone."
Sport Competitions
Experience
Compete for top nurse in basketball, dodgeball, or rock climbing.
Chankanaab National Park
Cozumel
Spend the day doing whatever you please in Chankanaab National Park, a tropical setting with boundless amenities to keep you entertained.
Dolce Gelato
Norwegian Breakaway
Slow churned, dense and intense in flavor, gelato is Italy's answer to ice cream. And with so many flavors to choose from, our version is the perfect accompaniment to a leisurely stroll.
Meet Ups
Experience
Meet other nurses in your specialty throughout the voyage.
Le Bistro
Norwegian Breakaway
Romance is in the air at our signature French restaurant. The food is incredible!
Playa Mia
Cozumel
Find everything you need for a fun-filled, carefree day with family and friends at Playa Mia Grand Beach Park. Enjoy the best of the Caribbean; relax and let loose with top-notch services, facilities and exciting activities for all ages.
Pool Parties
Experience
Join the NurseCon DJs for music and dancing on the pool deck.
Group Photo
Experience
If you didn't DOCUMENT, it didn't happen! So let's take a giant selfie together.
La Cucina
Norwegian Breakaway
Buona Sera! Enjoy the finest ingredients at our vibrant Italian ristorante.
Xel-Han Park
Cozumel
Spend a fun-filled day at Xel-Ha, an aquatic theme park where you can enjoy activities such as river tubing, bicycling, snorkeling and soaring like a bird on the zip-line.
Casino Night
Experience
The casino gets pop'n late at night on NurseCon at Sea!
Chichen Itza Mayan Ruins
Cozumel
Meander through the extraordinarily well-preserved ruins at Chichen Itza, a sacred site that was one of the great Mayan centers on the Yucatan peninsula for centuries.
Teppanyaki
Norwegian Breakaway
The sizzles and surprises never cease at our authentic Japanese restaurant.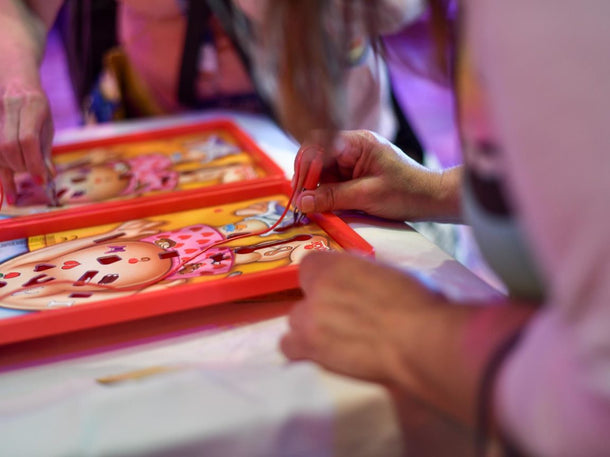 Fun & Games
Experience
Our activities team is constantly doing pop-up games and contests around the ship.
The Bake Shop
Norwegian Breakaway
Indulge your sweet tooth with decadent treats such as French macarons, chocolate bonbons and gourmet cupcakes.
Xcaret Eco Park
Cozumel
Experience Xcaret, one of the world's most famous ecological parks where you will find underground rivers, natural pools and a myriad of attractions including the first Butterfly Pavilion in Mexico and a coral reef aquarium.
Engaging CNE Courses
Experience
Our engaging CNE courses are ANCC accredited and delivered in beautiful venues around the ship.
The Raw Bar
Norwegian Breakaway
Grab a snack or settle in for a meal. A menu of oysters, shellfish, crudos and signature wines by the glass keep things light.
Xplor Park
Cozumel
Xplor Park is a unique underground world and adventure awaiting your discovery. Dare to ride 11 zip lines and enjoy refreshing water landings.
Poolside Games
Experience
Belly Flop, Hungry Hippos, and other classics with a NurseCon twist!
Starbucks
Norwegian Breakaway
Kick-start your day with our onboard, full-service Starbucks!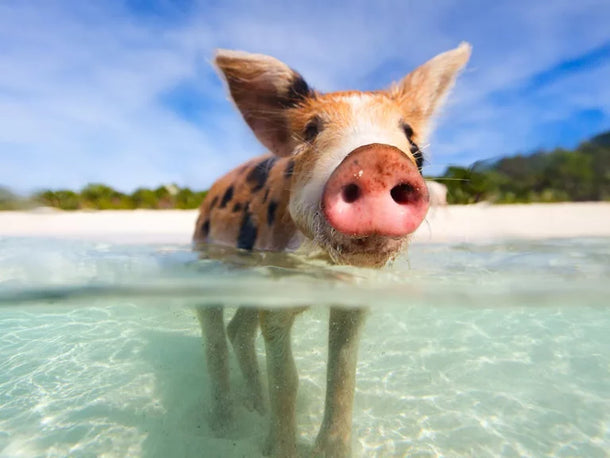 Swim with the Pigs
Bahamas
Swim with the pigs! And experience a true Bahamian event.
Atrium Bar
Norwegian Breakaway
Amid the hustle and bustle of the Atrium, treat yourself to a mid-day Bloody Mary or your drink of choice. This is a morning and late-night favorite serving beer, wine, cocktails and more.
Island Zip Adventure
Bahamas
Island Zipline Adventure course is a combination of two zipline courses; The Flight of the Osprey and the Seahawk Soar to give you six high-flying zips plus a series of V net bridges, chimney climbs and cargo nets, designed to challenge but not overwhelm your physical and mental strength.
Production Shows
Experience
Our Broadway style production shows will leave you wanting more!
Bar 21
Norwegian Breakaway
The sounds of the slot machines and cheers of the crowd at the neighboring casino won't distract you from noticing this stunning, intimate bar.
Nurse Feud
Experience
Nurse Feud takes a fun spin on the traditional game show Family Feud.
Osprey Zipline
Bahamas
All the height… and you don't need might!
Maltings Beer & Whiskey Bar
Norwegian Breakaway
With a unique international variety of spirits and an impressive list of imported and domestic beers, you can sip your way around the world without leaving your chair in air-conditioned comfort.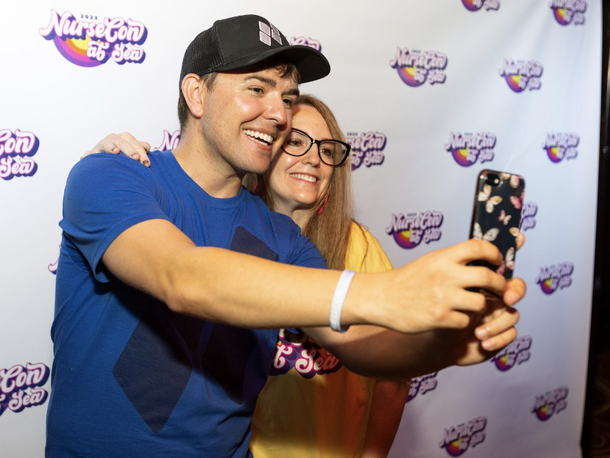 Nurse Blake Meet and Greet
Experience
Hang out exclusively with Nurse Blake and take a selfie!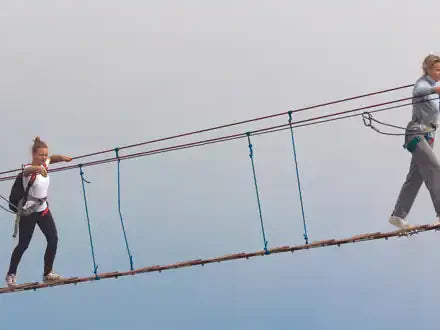 Seahawk Zipline
Bahamas
The Seahawk is another name for the Osprey bird of prey and is our star attraction, 1,600 feet of open air, over the water ziplining fun!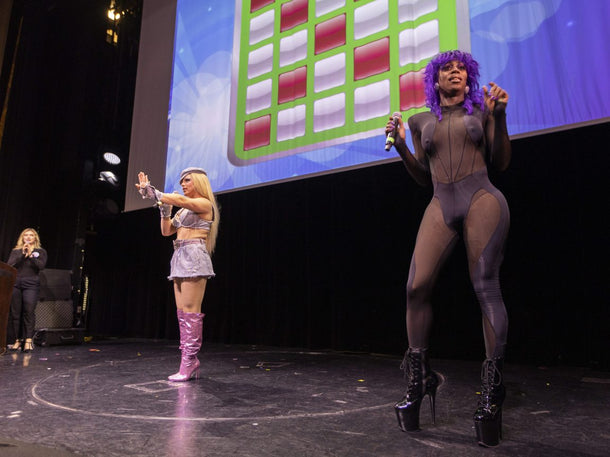 Drag Bingo
Experience
This is not your average Bingo folks! Join us for a fabulous night of bingo hosted by our glamorous Drag Queens!
Mixx Bar
Norwegian Breakaway
Mingle with new friends and enjoy live piano at Mixx, a modern classical, pre-dinner gathering place between two of our most popular dining spots.
Wave Runner Tour
Bahamas
Take a 45-minute guided adventure through the Berry Islands, neighboring Great Stirrup Cay.
Prime Meridian Bar
Norwegian Breakaway
Take a seat, order your favorite beverage and be a part of the action of 678 Ocean Place.
Tik Tok Dance Clinic
Experience
This is not your average Bingo folks! Join us for a fabulous night of bingo hosted by our glamorous Drag Queens!
Nurse Trivia
Experience
Test your nursing knowledge at one of our nurse trivia nights!
Vibe Beach Club
Norwegian Breakaway
Enjoy a private retreat where you can connect with the ocean and disconnect from everything else.
Nurse Blake Book Signing
Experience
Get your copy of Nurse Blake's book signed!
Syd Norman's Pour House
Norwegian Breakaway
From gritty brick walls to live rock 'n' roll, you'll feel like you're in one of LA's legendary rock clubs at Syd Norman's Pour House.
Skyy Vodka Ice Bar
Norwegian Breakaway
Now this is as cool as it gets. Inspired by the original ice hotels in Scandinavia, the Skyy Vodka Ice Bar is a unique arctic-like frozen chamber where the bar, seating and glasses are made entirely from ice.
Shaker's Cocktail Bar
Norwegian Breakaway
Happy hour comes shaken or stirred at this classic martini bar with a twist.
Aqua Park
Norwegian Breakaway
Five multi-story waterslides, two swimming pools, four hot tubs…more water than ever before.
Bliss Ultra Lounge
Norwegian Breakaway
Bliss is a top hot spot every night of the week. Experience it.
Breakaway Casino
Norwegian Breakaway
Spin your way to the jackpot playing the most popular slots including reel and video slots. Or pull up a chair at your favorite table game, from blackjack to craps and more.
Mandara Spa & Salon
Norwegian Breakaway
If being pampered is your idea of a vacation, the Mandara Spa is the place for you. This full service beauty salon and spa offers a wide range of spa treatments to rejuvenate your body and soul.
Pulse Fitness Center
Norwegian Breakaway
Get your heart rate up using state-of-the-art machines while enjoying a view through floor-to-ceiling windows.
Spa Thermal Suite
Norwegian Breakaway
The Thermal Suite offers a unique experience benefiting the mind and body.
Sports Complex
Norwegian Breakaway
Challenge yourself with our new, largest-at-sea ropes course where you can conquer over 40 elements as you masterfully maneuver through this multi-level structure.
Tradewinds
Norwegian Breakaway
Need a new bathing suit? How about a surprise gift for your sweetheart? Tradewinds Boutique offers a wide selection of brand name and specialty goodies.
Pool Deck
Norwegian Breakaway
Choose from various pools to relax in!
Atlantis Resort
Nassua, Bahamas
Discover the Atlantis Resort— an entertainment mecca and home to the largest water park in the Caribbean.
Blue Bay All-Inclusive Resort
Puerto Plata, Dominican
Spend your day at this beautiful resort next to beaches, golf, and pools.
Captain Jacks
Perfect Day at CocoCay
Grab a Coco Loco at the rowboat bar and settle into a rope swing seat.
Caribbean Golf
Puerto Plata, Dominican
Challenge yourself on this stunning golf course right on the blue waters of the Caribbean.
Chill Grill
Perfect Day at CocoCay
From tacos to barbecued chicken right off the grill, enjoy a full menu of Caribbean-style bites.
Chill Island
Perfect Day at CocoCay
This is the beach day you've been dreaming about— crystal clear tropical waters and powdery sands.
Christ the Redeemer
Puerto Plata, Dominican
Hike your way up or take the cable car to see this iconic statue on top of a mountain.
Coco Beach Club
Perfect Day at CocoCay
Bring a bit of Bora Bora to your getaway in the first floating cabanas in The Bahamas.
Damajaqua Falls Adventure
Puerto Plata, Dominican
Leap off of 27 waterfalls on the Damajaqua Falls adventure of a lifetime.
Fortaleza San Felipe
Puerto Plata, Dominican
The city's old colonial-era center is dominated by this 16th-century fort.
Hang at Taino Bay
Puerto Plata, Dominican
Taino Bay is a brand new port and features stunning bars, beaches, shops, and pools.
Local Cuisine
Nassua, Bahamas
Bahamian cuisine showcases local seafood and reflects Spanish, West African, and British influences.
Local Shopping
Nassua, Bahamas
Festival Place, which sits right on the Nassau wharf, has more than 40 local vendors selling artisanal items.
Mountain Cable Car
Puerto Plata, Dominican
This iconic cable car offers wonderful views of the ocean and beautiful gardens.
Oasis Lagoon
Perfect Day at CocoCay
This is no mirage, you've found it – the largest freshwater pool in the Caribbean.
Old Puerta Plata
Puerto Plata, Dominican
Stroll through the 16th century town square in old town Puerta Plata
Paseo Dona Blanco
Puerto Plata, Dominican
This unique Victorian style alley is painted entirely in pink and dates back to the 18th century.
Pearl Island
Nassua, Bahamas
A short, 30-minute boat ride off the coast is Pearl Island, one of the unique private islands of The Bahamas.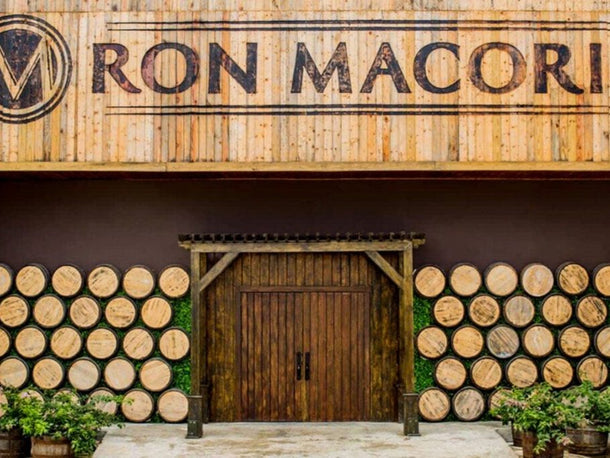 Rum Factory Tours
Puerto Plata, Dominican
Rum tastings from authentic Caribbean rum factories.
Skipper Grill
Perfect Day at CocoCay
Delicious eats with harborside views – Skipper's Grill is the spot to relax, recharge and refuel for adventure.
Taino Bay Pool
Puerto Plata, Dominican
Hang out poolside with your drink of choice and enjoy the views right next to the ship.
Thrill Water Park
Perfect Day at CocoCay
The incredible Thrill Water Park features the tallest waterslide in North America!
Tropical Vibes
Puerto Plata, Dominican
Experience the beaches and culture of the Dominican Republic.
The ship, venues, activities, restaurants/bars, and programming are subject to change based on availability and restrictions.
Stay up to date on the latest news